Don't Make Yourself at Home / Nie czuj się jak u siebie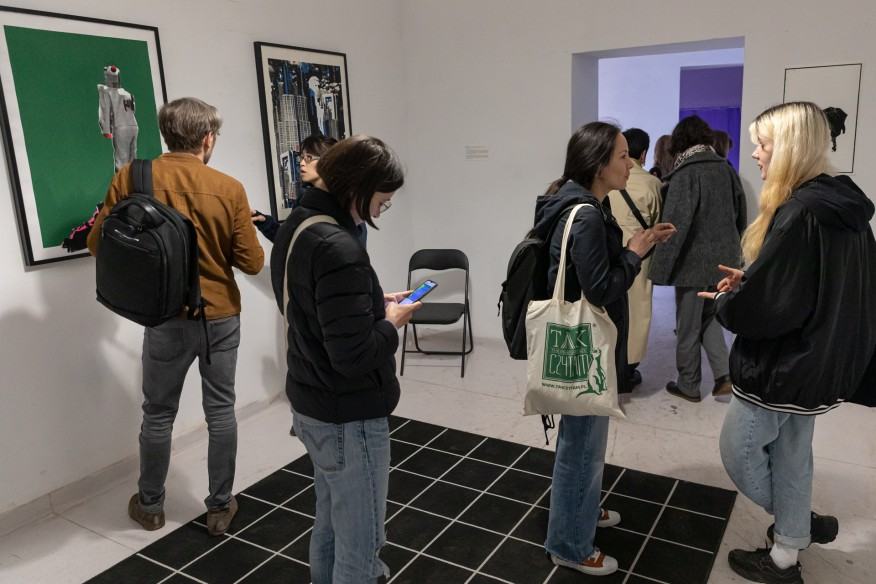 We invite you to see a photo report from the opening of the exhibition, which took place on May 17 at the MD_S Gallery.
When was the last time you made yourself at home? What does Make Yourself at Home actually mean? And, consequently, what is the meaning behind home? Especially when sometimes we run away from home and returning to it can bring distress or, in some cases, not be possible.
The Don't Make Yourself at Home exhibition presents works that convey various experiences,  which revolve around the umbrella theme of not [being] at home. The feeling of being not at home can also affect those who think they know their place from birth. 
To all appearances, it is not difficult to feel like a stranger at your home.
When in Rome do as the Romans do – but the culture and its mechanisms encoded in language form a strong resistance. The new reality is not easily tamed. For some you are invisible, for others interesting, for everyone you are different. Please do not make yourself at home. We welcome you now.
Participants: Yusif Aliyev, Karina Baratava, Paul Barclay, Maciek Bączyk, Becca Carmer Hash, Leila Moosavi, Kasia Ozimek, Yasuko Saito and Wu Ting
Curator of the exhibition: Maciek Bączyk
Supervision of proofreading and creative writing process: Emilia Staniek