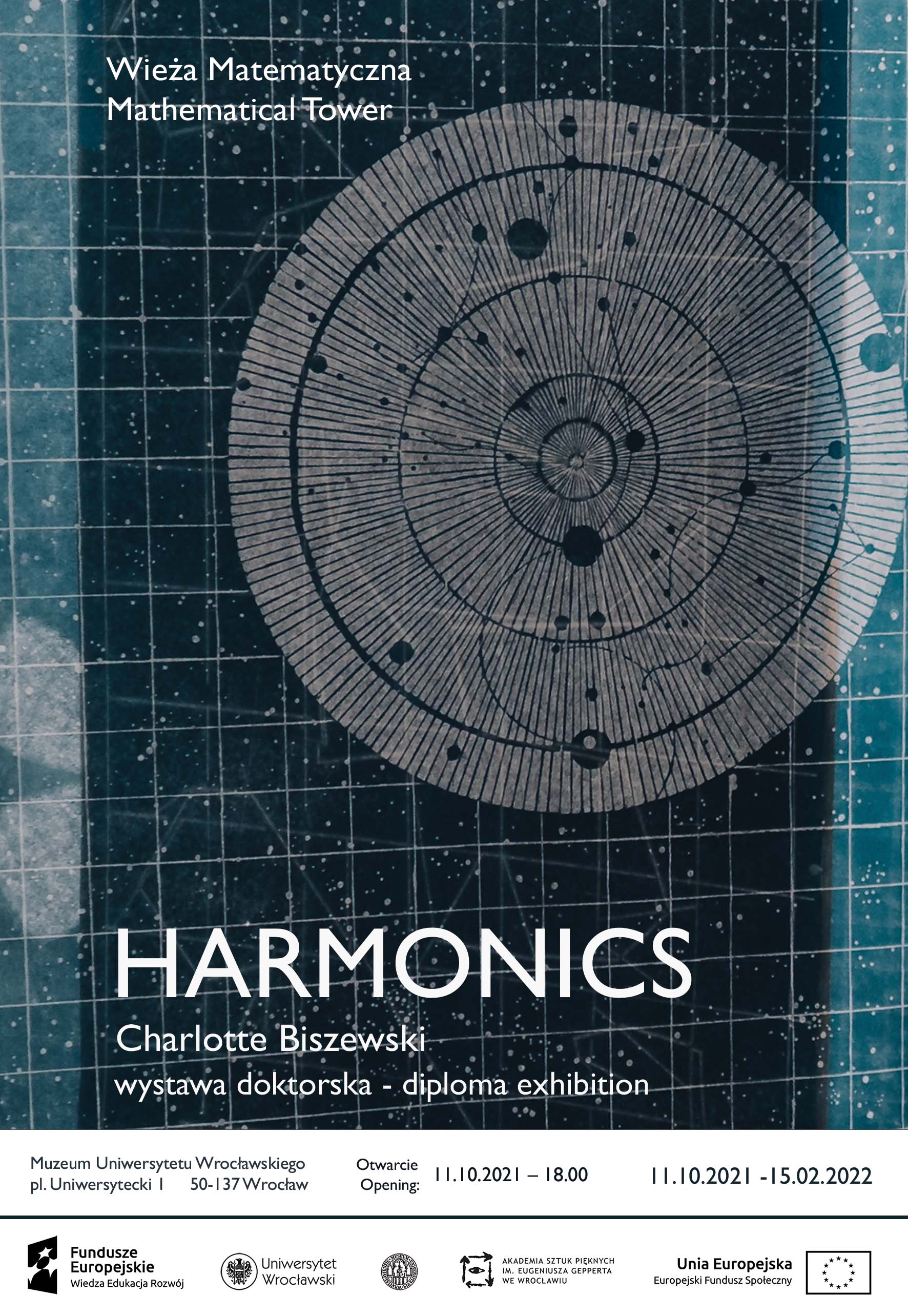 Doctoral Exhibition by Charlotte Biszewski.
Mathematical Tower of the Wroclaw University Museum
pl. Uniwersytecki 1
50-137 Wrocław
Exhibition open: 11.10.2021–15.02.2022
Opening: 11.10.2021 // 18.00
***
Harmonics is the Doctoral exhibition of Charlotte Biszewski. Inspired by ancient astronomy and astrology, this exhibition draws links between the heavens and our lives and destiny. It plays particular tribute to 'the sound of the spheres', an ancient theory that began with Pythagoras and was furthered by Ptolemy, Kepler and many astronomical figures. It follows the notion that the planets make a hum, noise or even symphony during their movement through space. This interactive installation combines traditional print with printed and integrated electronics. Through this combination of science, technology and art, the works reflect this historical concept of exploring the heavens to further our understanding of our own lives.
Charlotte Biszewski is an artist, researcher and director of the paper and print centre, TYPA. She began her interest in heritage in 2015, when she spent two years researching the history of the print industry in Bristol. A self-lead project which combined oral history with intergenerational workshops, documented through a film and various publications. She brings her background as a community artist to creating participatory practices, focusing on preserving the intangible knowledge of heritage alongside its artefacts. She is currently a student at the Academy of Fine Arts Eugeniusz Geppert, in Wrocław, completing a PhD in digital and experimental print. Awards include the Rebecca Smith Award for fine-art printmaking, the David Cantor Memorial Award for printmaking and the Grotowski Doktoral Scholarship in Wrocław