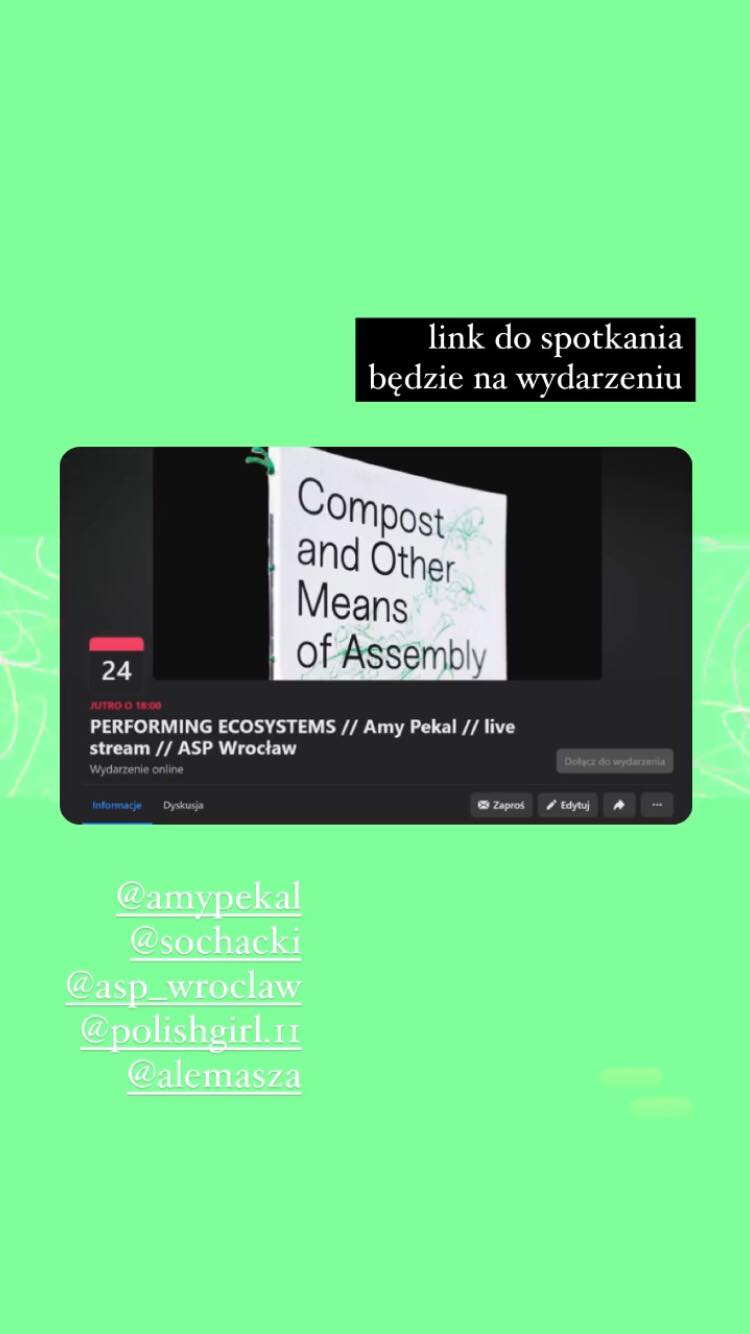 All students and interested parties are welcome to attend an online meeting with artist and researcher Amy Pekal - 24th November, 6pm.
She will talk about her project "Compost And Other Means of Assembly."
The meeting will be streamed via zoom on Wednesday at 6 p.m. There will be a lecture, common conversations and a lot of conlucions! 
https://us04web.zoom.us/j/78626782816?pwd=SCtWQzFCWFliRlZXTEM4K1FWUnJBQT09
***

/// Performing Ecosystems: Compost and Other Means of Assembly
The Project Compost and Other Means of Assembly
During her residency at the Centre for Contemporary Art U-Jazdowski Castle (CCA), Amy Pekal considered compost as a continuous prototype, an object that can be repeated and remade, one that is not fixed nor permanent. Through a democratic process Pekal and staff members of the institution built compost bins for the institution, collaborated with their neighbors to understand the science of composting and extended the invitation to the larger institution's network to contribute to the composting process.
live stream // lecture // common conversation
the event will be streamed via the zoom platform