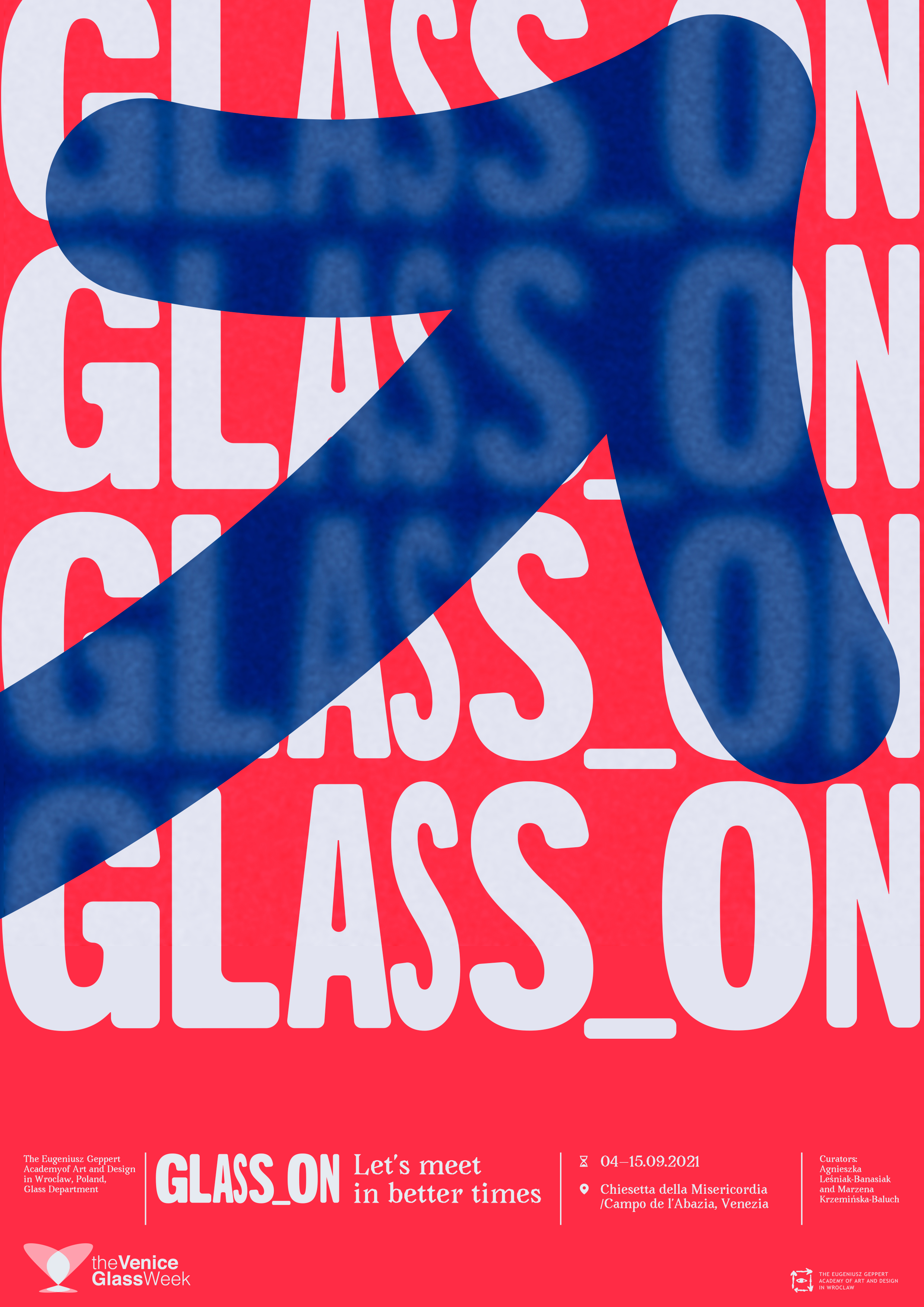 An exhibition of works by artists associated with the Department of Ceramics and Glass opens in Venice on 4 September.
The exhibition GLASS_ON. Let's meet in better times, is a presentation of works by tutors and PhD students connected with the only Glass Faculty in Poland, with history dating back to the beginnings of the Eugeniusz Geppert Academy of Art and Design in Wrocław.
Our aim is to show artists who are characterized by exceptional creative temperaments. The participants in the exhibition are masters in their respective disciplines and present individual ways of understanding the creative process itself, as well as different approaches to artistic philosophy. The exhibition Glass ON - let's meet in better times, is a reflection on the world around us and the time of isolation that has become our everyday reality. The exhibition will tell many stories through the material of glass.
We invite you to better times, the journey begins today.
Artists: Kalina Bańka-Kulka, Agnieszka Bar, Dagmara Bielecka, Joanna Bujak, Malgorzata Dajewska, Antonina Joszczuk-Brzozowska, Marzena Krzemińska-Baluch, Agnieszka Leśniak-Banasiak, Mariusz Łabiński, Beata Mak-Sobota, John Moran, Kamila Mróz, Jagoda Nowak-Bieganowska, Wojciech Peszko, Kazimierz Pawlak, Stanisław Sobota, Ryszard Więckowski, Adam Włodarczyk, Magdalena Wodarczyk, Justyna Żak. 
Curators: Agnieszka Leśniak-Banasiak and Marzena Krzemińska-Baluch
4 - 15.09.2021
Opening: 6.09.2021, 6pm - 8 pm
Chiesetta della Misericordia/ Cannaregio 3548 - 30121 Venice